In case of a dental emergency that requires same day bookings, please call 08 9276 1540
CLEANING REMOVABLE ORTHODONTIC APPLIANCES
People wearing orthodontic appliances should clean the appliances every day as dental plaque also adheres to the appliances.
The user must take it out and clean it thoroughly to remove the dental plaque in the morning and before bed at night.
Take out the removable orthodontic appliance, use a toothbrush and some detergent to clean every surface of the
appliance. After cleaning, the appliance can be put into your mouth again.
Points to note When the orthodontic appliance is not worn, it should be cleaned and immersed in a cup of water.
Smart Choice
We work with all major insurance companies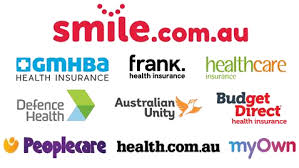 REQUEST A CONSULTATION
PLEASE FILL IN THE FORM BELOW