In case of a dental emergency that requires same day bookings, please call 08 9276 1540
Zoom Teeth Whitening
At ADDC Dental we want our patients to be confident in their smiles. Over time many factors can discolour and stain our teeth that daily brushing can not remove. Philips Zoom in-chair teeth whitening helps you to achieve a brighter smile with ease and whiten your teeth up to 8 shades lighter.
1 Hour In-Chair Teeth Whitening
See instant results after just one session with our Zoom in-chair teeth whitening treatment. The one hour session is comfortable and pain free, it will include fifteen minutes of preparation followed by 45 minutes of treatment leaving you with a whiter brighter smile.
Add on a manicure and pedicure, brow and lash tint or a hand and head massage to pamper yourself during your teeth whitening treatment.
Smart Choice
We work with all major insurance companies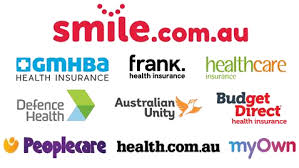 REQUEST A CONSULTATION
PLEASE FILL IN THE FORM BELOW