In case of a dental emergency that requires same day bookings, please call 08 9276 1540
HOW TO USE INTERDENTAL BRUSH
What is a Interndetal Brush?
An interdental brush is a small brush specially designed for cleaning between your teeth, where a regular toothbrush doesn't reach. Many people do not know how to use interdental brush. Using an interdental brush every day, as a complement to tooth brushing, is an easy and efficient method to keep your gums and teeth fresh and healthy. Cleaning with an interdental brush prevents gum inflammation, cavities and bad breath.
Use between the front teeth
Use a straight interdental brush between the front teeth. Insert the brush gently between your teeth. Do not force the brush into a space; work it in gently or choose a smaller size. Move the interdental brush full length back and forth a few times.
Use between the back teeth
If you use a small interdental brush (pink, orange, red or blue) you may curve the soft neck slightly by adding pressure with your finger to make it easier to reach between the back teeth.
If you use an interdental brush of a larger size, access between the back teeth may be improved if you slightly curve the wire. The interdental brush will last longer if you do not straighten or bend the brush at another angle.
Smart Choice
We work with all major insurance companies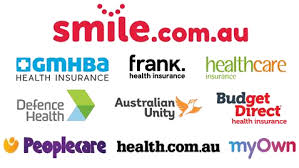 REQUEST A CONSULTATION
PLEASE FILL IN THE FORM BELOW