In case of a dental emergency that requires same day bookings, please call 08 9276 1540
From $3500 / arch
Invisalign Perth. Like other teeth straightening approaches, Invisalign aligners are also an effective way to straighten teeth. There are also several other specific advantages to Invisalign treatment:
Virtually invisible
More comfortable
Maintain oral hygiene: 
Potentially fewer doctor visits 
Visualise the progressive movement
Depending on patient's treatment, monitoring the progress could take place every 6-8 weeks 
Your best smile starts here, today
Today's the day! It's time to take the first step towards the straight smile you've always wanted; because your best smile shouldn't have to wait for 'one day' to arrive.
The Invisalign System is a comfortable, predictable and virtually invisible treatment to effectively straighten your teeth without interfering with your lifestyle, so you don't have to put it off any longer.
An Invisalign treatment is a new technology that helps straighten your teeth with a series of nearly invisible, removable aligners. More than just straightening your teeth, it works to correct more serious issues associated with the teeth or jaw. Properly aligned teeth can alleviate the issues such as improper cleaning of teeth, tooth decay and gum disease that can be caused by crooked teeth or jaw problems. If left untreated, many orthodontic problems such as crooked or protruding teeth can cause speech or chewing difficulties, jaw problems, and abnormal wear of tooth surfaces. Invisalign technology can give you straighter teeth and restore the natural functionality and beauty of your teeth.
How does Invisalign Perth work?
Once you and your Invisalign-trained doctor agree that Invisalign treatment is right for you, the steps follows:
Initially, your Invisalign-trained doctor will take photos, X-rays, and digital scans or a dental impression to help create your treatment plan.
The maker of Invisalign clear aligners will then use these records, along with the treatment prescribed by your doctor to create a customised 3D treatment plan just for you.
The customised aligners will be manufactured and shipped to your doctor's office.
Your series of custom-made aligners will be given to you (typically 3-4 sets at a time) for you to wear everyday and change them at home every 2 weeks.
You'll be visiting your doctor approximately every 6-8 weeks to monitor the progress of your treatment and receive the next series of aligners.
After you've finished your Invisalign aligner treatment, you may need to use retainers to help make sure the new position of your teeth is maintained.
Advantages of Invisalign Treatment
Like other teeth straightening approaches, Invisalign aligners are also an effective way to straighten teeth. There are also several other specific advantages to Invisalign treatment:
Virtually invisible: Invisalign aligners are a clear alternative to braces, giving you a virtually invisible treatment option that lets you keep your confidence, beautiful smile, and lifestyle even when you are in treatment.
More comfortable: Invisalign aligners are comfortable, with no metal brackets to irritate your gums or the inside of your mouth.
Maintain oral hygiene: Invisalign aligners are removable so it's easier to clean your teeth and maintain your oral health during treatment.
Potentially fewer doctor visits: Invisalign treatment typically requires fewer doctor visits than some types of braces.
Visualise the progressive movement: Invisalign Treatment allows you to visualise each stage of the treatment process, from the beginning to the end. Also, some patients may require additional steps like refinement, to complete the treatment.
What does Invisalign look like?
Invisalign aligners look similar to clear retainers, teeth-whitening trays, or gum shields. A series of Invisalign aligners are custom-made for you and each aligner will contain the patient identification number (PID number) and the Invisalign logo.
More than 3 million patients worldwide have now started Invisalign treatment and the number of Invisalign smiles grows.
Straighten teeth with clear invisible aligners instead of braces. Smile with confidence – you can get Invisalign from our friendly dentists Dr Katherine Lau & Dr Kay Zhan.
Make an appointment today to find out if Invisalign is appropriate for you.
Smart Choice
We work with all major insurance companies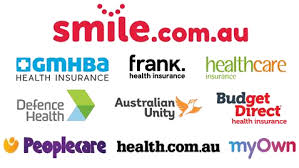 REQUEST A CONSULTATION
PLEASE FILL IN THE FORM BELOW