In case of a dental emergency that requires same day bookings, please call 08 9276 1540
CALL 08 9276 1540 NOW TO RELIEVE YOUR PAIN
DENTIST IN DIANELLA
Do you need a dentist in Dianella? Whether it's caused by a sudden accident or chronic disease — your teeth and/or the tissues of the mouth that surround them need to receive proper care right away. As with any type of medical emergency, it's important to be aware, before you're actually in the situation, of what you can do to ensure the best outcome.
You may need a dental emergency service if you have:
having toothache or swelling that suggests an infection of your tooth or gum
severe toothache or facial pain which is not controlled by taking over-the-counter painkillers
have any trauma on your face, mouth or teeth after a recent injury or accident
any of your permanent tooth being knocked out, chipped or broken
broken crowns, veneers or bridges, tooth abscess, broken orthodontic braces, broken dentures
continues bleeding on your gum or tooth
bleeding after tooth extraction that you cannot control
serious swelling of the mouth or face which is getting worse
Most urgent treatments can be dealt with in one appointment. However, if more than one visit is required you will be told by our dentist(s) the complete course of treatment. Our dentists will carry out a dental examination and determine the most appropriate type of treatment to be administered. This will be an emergency temporary, an emergency basic or an emergency full treatment. Once your dental need has been taken care of, you may be advised to make another appointment for a separate course of non-urgent treatment, that may be followed up by subsequent appointments during normal office hours at your convenient time.
Emergency-basis tooth extractions
After-hours access, or infection control
Root canal therapy on an emergency basis
After hours Tooth pain relief
Broken or chipped teeth
Oral soft tissue trauma management
At ADDC Dental, we understand that unexpected dental emergencies can arise, requiring prompt dental attention. We endeavour to treat your dental need as soon as possible and take your situation seriously to protect your future oral health.
If one of your teeth is accidentally knocked out, our dentists can work hard to save the tooth provided the required dental treatment is initiated immediately.
We are open seven days a week, excluding public holidays or otherwise advised.
Smart Choice
We work with all major insurance companies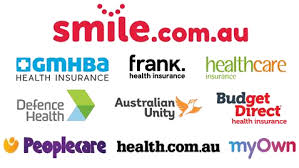 REQUEST A CONSULTATION
PLEASE FILL IN THE FORM BELOW