In case of a dental emergency that requires same day bookings, please call 08 9276 1540
$125* (standard fee)
Scale and Clean. Professional dental cleaning use specialised equipment to remove: Plaque, Food debris, Bacteria and Calculus
Recommended to be done every 6 months
*Private health companies could cover one free clean a year, contact us for a quote
The Cleaning
Brushing and flossing help clean the plaque and food debris from your teeth. Over time, plaque becomes calcified from the calcium and phosphate in your saliva, and when this happens your regular toothbrush is not powerful enough to remove it.
When your dentist cleans your teeth, they will use special dental instruments to remove:
Plaque
Food debris
Bacteria
Calculus
This will be removed by scaling, polishing and flossing your teeth.
Plaque and Tartar buildup
Scaling removes tartar and plaque
Smart Choice
We work with all major insurance companies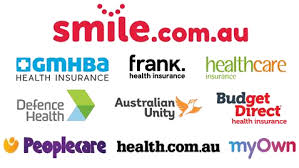 REQUEST A CONSULTATION
PLEASE FILL IN THE FORM BELOW